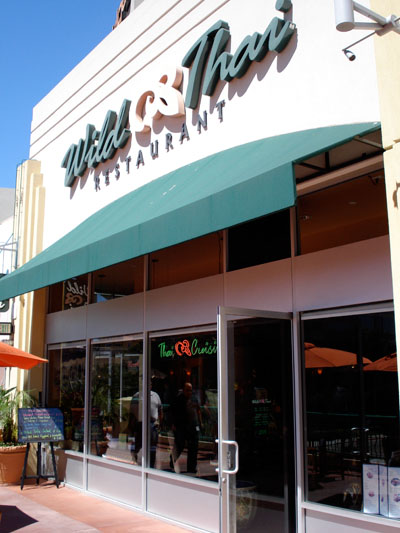 Wild Thai
Promenade Howard Hughes Center
6081 Center Drive Unit 209
Los Angeles, CA 90045
USA
+1 (310) 215-0209
www.wildthairestaurant.com
Thai food
Restaurant: 2/5
Wild Thai is located on the first floor of the promenade, a Los Angeles mall bordering Culver City. The Thai themed decor is alright. Seating is more or less comfortable, depending on the table. Priority is given to practicality over customer care. For example, tables are covered with glass. That make them easy to glass but it definitely detracts from the experience.
Service: 2.5/5
The service was good but no special effort is made. They just try to keep up with the flow of customers coming for lunch.
Food: 3/5
To start, I shared steam shrimp dumplings. The dumplings were good but a bit overcooked. The crunchy bits on the top are definitely a good idea.
As main course, I had Prik King with chicken and tofu. The dish is marked as spicy but is relatively mild. It was very good apart the tofu which was very rubbery.
Value for money: 3.5/5
Around $20, including drinks (ice tea) and tip. While Wild Thai is far from the ultimate Thai food experience, it's a good lunch place that offer good value for money